Tag Archives:
Voice Recognition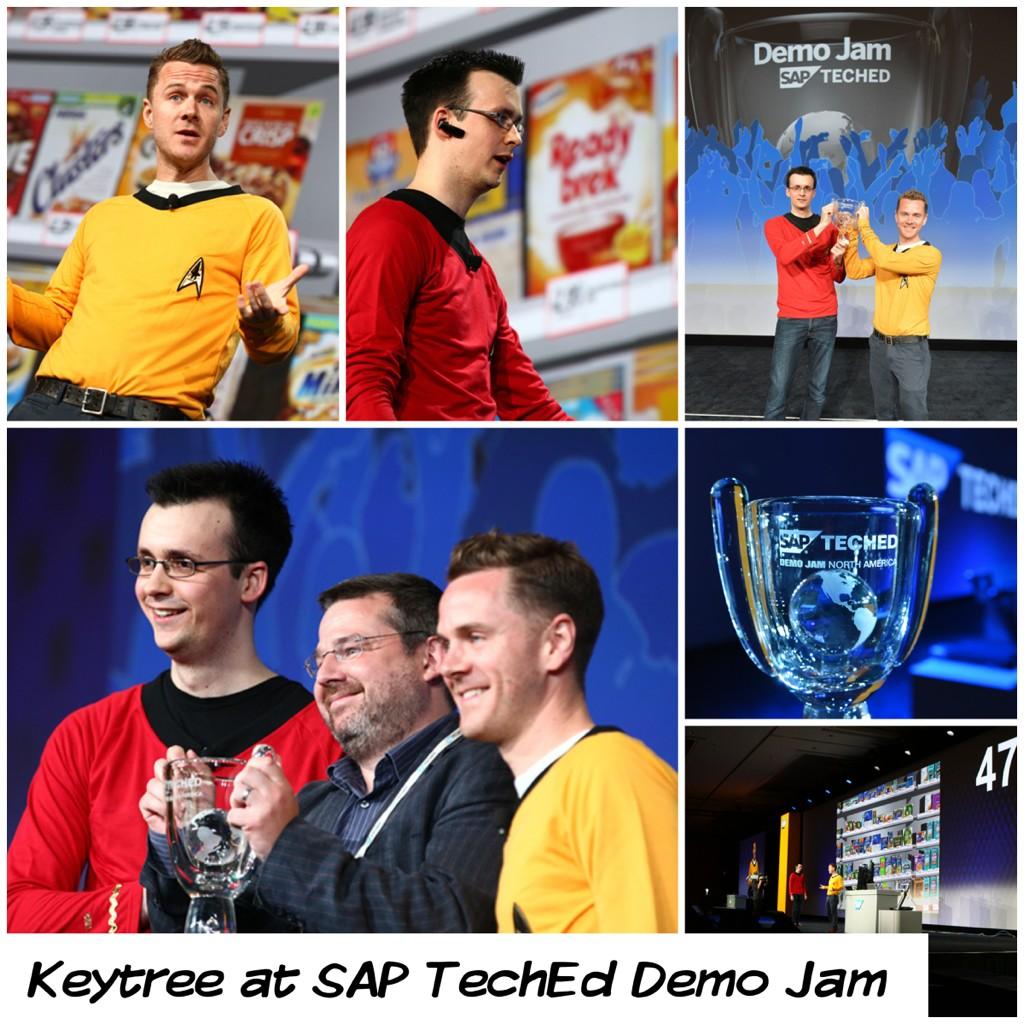 Earlier this week Nic Doodson, Dan Mcnamara and I, representing Keytree, headed over to Las Vegas to participate in SAP TechEd Las Vegas. This was held in the Venetian Resort, the largest hotel in the world (largest hotels wiki) and was a phenomenal event to be involved in. I had the opportunity to share with Dan our experiences of using SAP NetWeaver Cloud and SAP HANA to an audience in Lounge 1 on the show floor, exhibit CEO Vision in Vishal's Q&A session after the Keynote with Nic, compete in DemoJam with Nic showing Store Trek, attend sessions about the latest SAP innovations and much more.
Continue reading "SAP TechEd and Demo Jam Las Vegas Keytree Store Trek" »

As we have seen more and more applications and devices using voice recognition especially on Android and iOS and because I have been working with applications that use voice recognition I have put together some links that maybe useful for applications using voice recognition. I have used several of these for applications including the project glass inspired work.
µSpeech (muSpeech)
This library is for arduino and provides an interface for voice recognition using the Arduino, which does voice recognition in a way different from most high powered voice recognition methods. It calculates the complexity of the signal is determined by taking the absolute derivative of the signal multiplying it by a fixed point saclar and then dividing it by the absolute integral of the signal. This project is hosted on github so go take a look.
http://arjo129.github.com/uSpeech/
Dragon Naturally Speaking
Developed by Nuance this is one of the most advanced voice recognition offerings out there. The SDKs are available for client use or as a server side service.
http://www.nuance.co.uk/for-developers/dragon/index.htm
Microsoft Speech API
Offered by microsoft and integrated into kinect for windows parts (tutorial here), it provides voice recognition of a word or phrase from a set list.
http://msdn.microsoft.com/en-us/library/dd266409.aspx
AT&T Watson Speech Recognition
This offering by AT&T provides full voice recognition from a cloud based offering but uses advanced category indication to help Watson identify what you are saying. ie you can tell it if the category is business and it refines it's recognition.
http://www.research.att.com/projects/WATSON/index.html?fbid=_wsE6gQcLDc
iSpeech
Part of one of the most successful apps on android, iOS and Playbook iSpeech provides a Text to Speech cloud service that is easy to use and integrate. They offer mobile SDKs to get you up and running quickly.
http://www.ispeech.org/
SpeechFX
This recognition SDK performs continuous recognition giving you full voice trasncoding.
http://www.speechfxinc.com/voicein.html
Voxler
Provides speech recognition for 25 major languages.
http://www.voxler.fr/index.php/what-we-do/speech-recognition-sdk
Sphynx Voice Recognition
This is a good open source voice recognition solution.
http://cmusphinx.sourceforge.net/