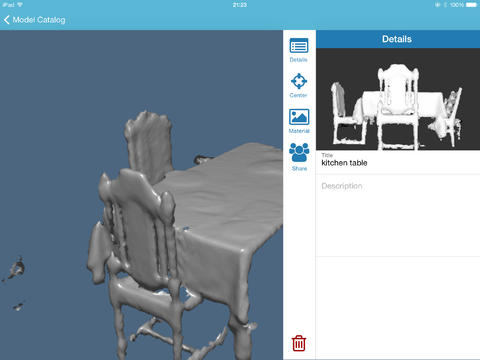 In the pursuit of new technologies I backed the Structure.io sensor from Occipital Inc on Kickstarter. Being one of the first 200 hundred devices I got to grips with the device and think that it is a great device and really can allow your applications to reach out into the real world.
Download Now From iTunes for your iPad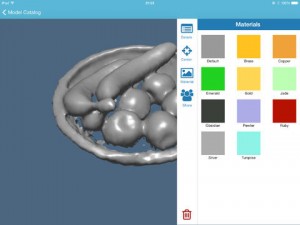 The Structure sensor provides depth camera data with SLAM to be able to construct models of objects and the world around you. These models can be where you have scanned in a real life object or of a scene that is used in AR. With the initial apps from Structure.IO I wanted more, I wanted the ability to save my scans, upload them online and share them with others so I created model cluster.
Features:
Save scans
View previous scans with full rotate and pinch to zoom with super fast reload
Apply colour filters to the meshes
Share scans online
Share Scans to facebook
Download Now From iTunes for your iPad